Keeping the wheels turning in the time of corona - Update (Sweden)
16.11.2020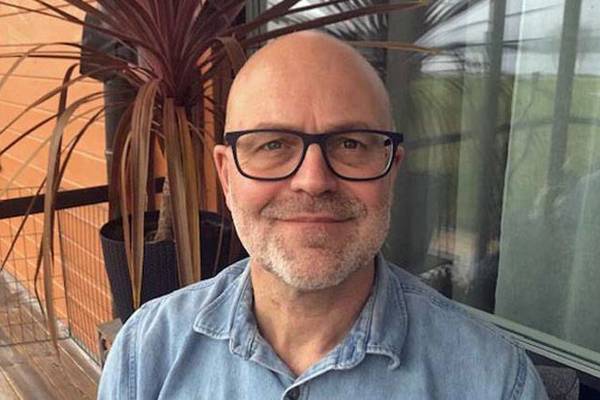 In some parts of the world the COVID-19 situation has calmed down a bit but in other areas, the situation has worsened. Sunfab Hydraulics AB has taken measures to protect our employees, our customers and suppliers while we do our best to meet our customers' needs and deliveries. We have asked our employees how the pandemic crisis is affecting their daily work in these dire times. Here is an update from Sunfabs subsidiaries. Hans Fredlund, you are our Sales Manager at Sunfab Hydraulics AB in Sweden.
How is your local market doing under the current situation with restrictions based on the impact of the pandemic with limited opportunities to meet your customers?
"Nearly all the customers on the Swedish market have not been working full time due to government economics support on short-term layoffs, so when the market was low the companies was also on low speed. So far there hasn't been any lock-down in Sweden with only some travel restrictions at the beginning of the pandemic. So, it has been possible to have physical meeting if the customers allowed it."
What new ways of working have you made during this period to keep contacts and proactively follow-up service to customers and support customers business since travels and visits went restricted?
"I have been able to make some selected and requested customer visits in Sweden but not in the surrounding countries due to the authority's advice and customers own policy's, which we fully respect. Instead we have had follow-up meetings using Skype or Teams, and that has worked perfect. But some meetings need to be in person, so then you have had to wait until the customer meeting restrictions end."
What is the common view from our customers on their business due to the pandemic crisis and do they feel that Sunfab is supporting them?
"The Swedish market for our products, is mainly Bodybuilders and OEM.s and thru Distributors. So, when the first wave of the pandemic started and countries closed down, big truck chassis producer's like Volvo and Scania had their subcontractors and their own production on hold, this had a big effect on the market and our customers. The market went down quite a lot before the summer. But after summer when both Volvo and Scania opened up production again the market has started to get back on track. Most of our customers have a good positive view of their business, the end customers wait a little bit longer to order, but they will order in the end. Many orderbooks are still full, but it takes a longer time to empty them."
The fact that the production and office in Sweden have been up and running during this whole crisis, any feedback from market?
"With no lock-down in Sweden, it has had the positive effect of Sunfab being able to deliver to our customer's needs, and when the market hopefully returns to normal again, we will already be up and running with our production so we can support them with products."
Do you have any success story or a happy story from your customer engagements during this period that you have got positive feedback on from customer?
"I think because we have had our factory open the whole time during the pandemic, We, along with our customers, have been able to take on new businesses and increase our market shares a bit."
Is your market recovering and what is going to happen in near future, your feeling of the development?
"Yes, I have asked my customers and they are quite positive in near future. The business is good and they need components like hydraulics pumps and motors. But if the big producers of chassis close down again it would be a problem. And of course, it also depends how the rest of the world handles the pandemic. "
Anything else you would like to say?
"In my work as a Sales manager, I am used to travelling to meet my customers in person. Also, I think it is more difficult to get new customers thru Skype and Teams meetings, so let's hope that we can get back to a more normal business situation soon. At the same time, we will need to adopt to other ways to communicate and keep in touch with our customers for a long period ahead."