Sunfab World Conference – A repeated success
08.07.2015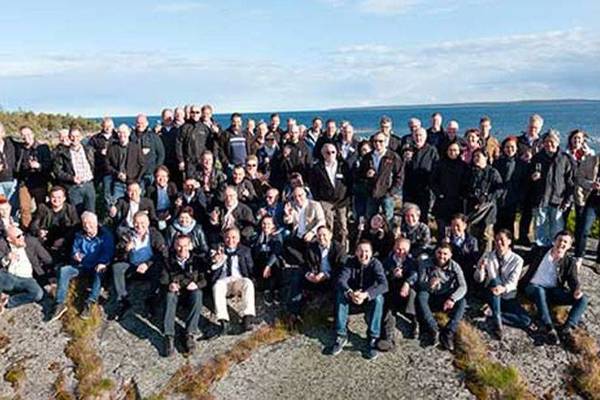 On 16-17 June, Sunfab organised an international conference, Sunfab World Conference (SWC) in Hudiksvall. Invitations were issued to Sunfab's subsidiaries, distributors and customers all over the world.
Sunfab World Conference is a conference organised by Sunfab in Hudiksvall every other year. The aim is to meet our distributors and customers in order to inform them about our products and also to offer some training. It also gives us the chance to show off our ultra-modern production facility and demonstrate various kinds of applications "live". Almost 80 people signed up for the event this time. Attendees included visitors from afar, from countries including Australia, the USA, China, Singapore, South Korea and Japan.
Many different applications
The theme of this year's conference was applications. For both our pumps and motors. Much of the conference dealt with this subject. Many attendees were also astonished to find out that Sunfab's products are used in so many different kinds of applications. The products are included in everything from bow propellers in large ships to snow throwers and stump grinders.
Electric loader crane
One day of the conference was devoted to training and information. The second day saw a guided tour of Sunfab's production facility and the chance to see various applications up close and live. Among other things, a development project was presented that is being run as a project assignment by two budding engineers. The project could be presented as Sunfab is playing an active role in it. The feature of the application is that the hydraulic pump is powered by an electric motor. In this case it was a Sunfab SAP that was powering a loader crane. Many attendees had the chance to try operating the "silent" crane using radio control.