Tech-Mail - Technical support from Sunfab
16.12.2015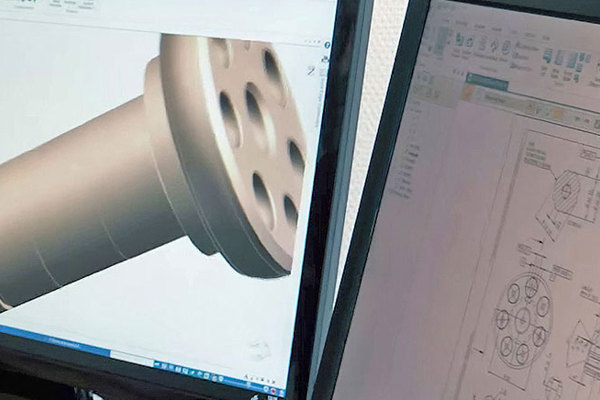 The Research & Development Department at Sunfab is responsible for Tech-Mail, a technical support service for Sunfab's customers. Tech-Mail is free and allows customers to email their questions directly to Sunfab.
Tech-Mail can be contacted with questions relating to Sunfab's products, both old and new. The ambition for Sunfab is always to give an answer within 24 hours. The final response may take longer if the question is more complex, usually because we require additional facts about the case.
World-wide support
"We normally receive 5-10 questions a day" explains Erik Svensson responsible for Tech-Mail. "As we offer support to all customers, all over the world, the questions can vary a lot. One of the most common questions is that the customer is looking for spare parts for one of our products. We often resolve that by giving them a list of spare parts. The most common spare part otherwise is shaft seals. For those we have special seal sets that we recommend to customers."
CAD files for those building their own systems
"Other questions that are fairly common are those about systems and performance," continues Erik. "Examples of these are: what works together and will the pump/motor manage this speed or operating pressure? We can provide CAD files for customers who want to build their own systems. We have more than 1,000 models stored on our server. One tip for anyone with questions about a specific product. It helps us to give a quick response if the customer can provide the pump's/motor's serial number, what kind of application it is, speed of rotation and operating pressure, etc. Then we can give them a relevant answer much more quickly," concludes Erik Svensson.
The email address for Tech-Mail is: tech@sunfab.se