CONEXPO-CON/AGG Breaks Show Records
4/11/2023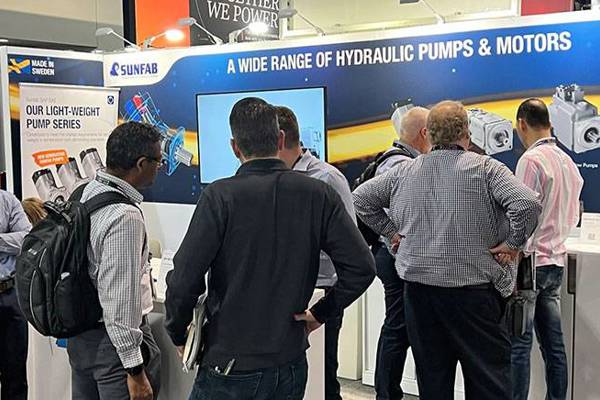 CONEXPO-CON/AGG is North America's largest construction trade show. The exhibition is held every three years in Las Vegas, over 139.000 visitors from 133 countries visited the more than 2,400 exhibitors from 36 countries who were spread over 280,000 square meters of exhibition space.
This year's exhibition emphasised how the construction industry is evolving in many ways to adapt to sustainable technologies, products and practices. The visitors were shown all from sustainability in action, electric and hydrogen powered construction equipment, to more recyclable materials and waste reduction opportunities.
"The innovations in the construction industry unveiled this week will play a role in helping construction professionals drive meaningful and sustainable economic growth," said Phil Kelliher, Caterpillar senior vice president and CONEXPO-CON/AGG show chair.
Successful participation for Sunfab Inc.
Sunfab Hydraulics Inc. exhibited Sunfab's renowned range of hydraulic pumps and motors. Among the news at Sunfab's booth, SAP Optimised was shown, which is well suited to electric operation with lower noise and higher pump speed, as well as our new SAP SAE, which is based on our bestseller SAP DIN.
- This year's ConExpo was a really good show where we had the opportunity to see many different applications and meet both existing and potential customers. During the show, a clear electrification trend was shown, which we believe can give Sunfab new opportunities in the future. We will also soon start delivering our new pump series SAP SAE, with which we see great opportunities on the North American market. ", says Johan Sundin, Product Manager at Sunfab Hydraulics AB.
The interest for Sunfab was great, from both new and old customers. More and more applications in the US market are deviating from the most common low-pressure pumps in favor of the more powerful high-pressure pumps offered by Sunfab in their range. At the show there were several exhibitors who showed their products together with Sunfab's pumps and motors.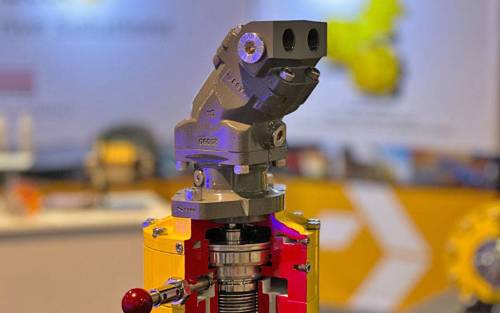 "For Sunfab, it is proof that our establishment in the USA with a fully owned subsidiary, Sunfab Hydraulics Inc. in Charlotte, is successful and important for our existing and new customers. Through our organization and opportunities to deliver throughout North America from our own warehouse, we can provide the best service and availability.
We had several visitors who praised us for the quality and performance of our products as well as the ease of working with us. ", says Per Olof Ohlsson, Sales & Marketing Director at Sunfab Hydraulics AB, also responsible for the North American market.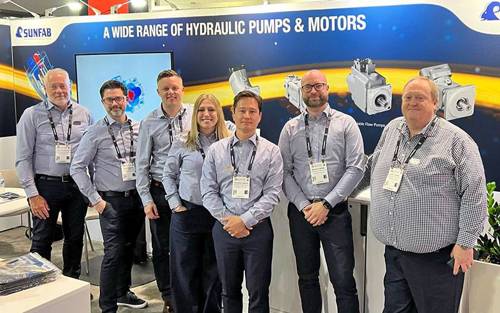 In the stand was in addition to our staff from the US also Per Olof Ohlsson, Sales & Marketing Director, Johan Sundin, Product Manager, Jens Persson, Design Engineer and Magnus Brink, Marketing Manager from Sunfab in Sweden.
"Attendance was very strong this year, seemed like a full recovery from Covid during the 2020 show. Sunfab's stand had good visits from our customers and interested visitors. From talking to visitors who stop by our booth, the Sunfab name continues to gain recognition in the US and Canada. Many positive comments about good experiences with our products. ", says George Graus, Sales Manager at Sunfab Hydraulics Inc.
The next CONEXPO-CON/AGG & IFPE will be held March 3-7, 2026, at the Las Vegas Convention Center.
"It was amazing to be back at the ConExpo. Great to see many of our customers and talk with them in person. It was also great to meet many potential customers. ", concludes Tabatha Hunter, Office Manager, Sales Support & Order Management Specialist at Sunfab Hydraulics Inc.