EIMA 2018 broke the record
12/17/2018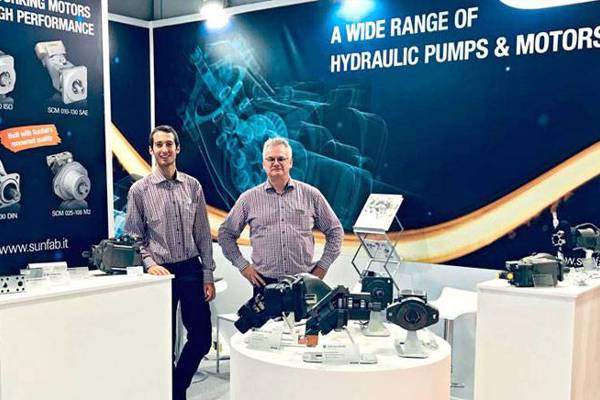 EIMA exhibition broke its visitor record of 2016 and consolidates itself as one of the most important agricultural exhibitions in the world. Sunfab's participation was a huge success with many existing and new customers visiting the stand in Bologna.
The EIMA International Agricultural and Gardening Machinery Exhibition was held for the 43nd time from the 7th -11th November in Bologna, Italy and attracted a record attendance of over 310,000 visitors from 150 countries. Created in 1969 by FederUnacoma, the Italian federation of agricultural machine manufacturers, the exhibition is held in collaboration with BolognaFiere.
Second participation for Sunfab Italy
Sunfab's Italian distributor, Sunfab S.r.l., exhibited at EIMA for the second time with the full support from Sunfab in the form of Torbjörn Marander, Sales Manager and Elias Fyhr, Design Engineer. Sunfab attracted a great deal of interest form both existing and new customers.
"Sunfab is a well-known name on the Italian market where we are recognised for our strong reputation and high-performing products", explains Torbjörn Marander.
With our distributor Sunfab S.r.l. we have an increased our presence on the Italian market as well as the level of service we are able to offer which is something that many visitors to our stand commented on in positive terms".
"We have a confident view of the Italian market for the future and the EIMA exhibition is also a good venue to meet our customers and distributors in Southern Europe" concludes Torbjörn Marander, Sales Manager, Sunfab.