Construction exhibition just south of the Arctic Circle
9/27/2017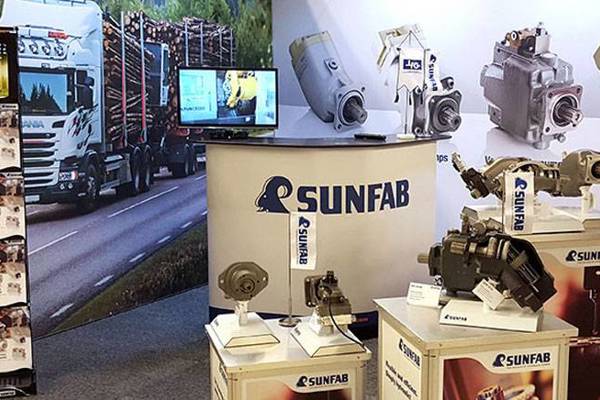 Between the 31st of August and the 2nd of September, the construction exhibition, Load Up North, was held in Boden in the northern part of Sweden. Here machine and truck manufacturers displayed their products and visitors were given the opportunity to test what is on the market. Sunfab participated and exhibited showing among other things, its hydraulic motors, SAP pumps and the two "heavyweights" SCPD 76/76 and SVH 130.
Important to be where the customer is located
Both visitors and exhibitors showed great interest in our products and while this was the first time Sunfab has directly exhibited in Load Up North the response felt positive according to Per Sundin, Sales Manager for the Nordic Region at Sunfab.
The largest trade fair in the north
Load Up North is Sweden's largest trade fair in Sweden north of Stockholm for anyone working in the field of construction machinery, transportation, recruitment, road and construction, forestry and mining. This year, public records were recorded with over 6 500 visitors.