The importance of maintaining the right stock levels
12/15/2016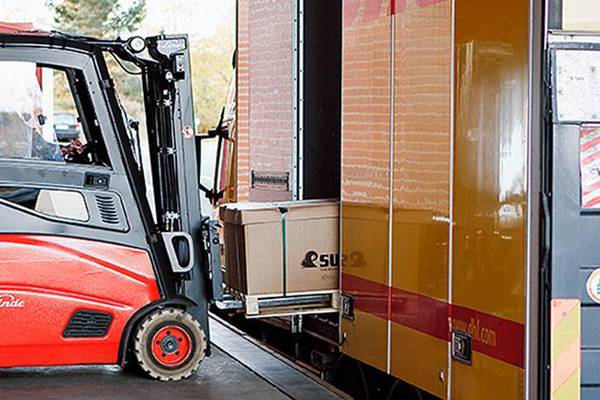 Sunfab's Logistics and Purchase department ensures that the correct number of articles are always kept in stock. They are also responsible for receiving, packing and dispatching goods.
In total, 14 people work in Logistics and Purchase. The department is managed by Morgan Nilsson. Morgan has occupied the position since 2010, having worked for the company since 2000.
Forecasting is everything in our business
In order for Logistics and Purchase to work effectively, they require accurate forecasts of future sales. These forecasts are supplied on a monthly basis by Sales and Marketing and are updated on an ongoing basis as and when changes occur.
"We always work from an annual inventory turnover calculated in total units," explains Morgan Nilsson, Logistics and Purchase Manager at Sunfab. If this turnover changes, whether upwards or downwards, we must be able to immediately adjust our reorder points so that we don't have too little or too much inventory. "This is something we are always actively working on, all the way down to article level," continues Morgan.
Right safety stocks
"Having the right safety stock levels, both at materials and component level, is one of our most important parameters," says Morgan, and goes on. "Here, we analyse every supplier individually and take account of lead times, rate of consumption, transport and logistics solutions, etc. It's a constant balancing act, to maintain a high level of service for our customers while at the same time to avoid building up too large an inventory."
Administrators own their articles
"We have divided all of our articles between the department's three buyers, or administrators as we call them internally. Each administrator is responsible for their own articles and for ensuring correct stock levels. They maintain contact with suppliers, sign contracts and make purchases. In the case of larger negotiations, it may well be that I will also be involved as a support to the administrator. We strive to maintain good relationships with our suppliers and it is always our intention to build mutual trust. That is why we normally sign agreements with our suppliers that extend over several years. This is something that benefits both parties and works well for us," says Morgan Nilsson.
Worldwide dispatch
"Logistics and Purchase is also responsible for receiving, packing and dispatching goods at Sunfab. Every week, between 800 and 1,200 units are packed for dispatch to destinations worldwide.
Packing is responsible for ensuring that all goods are packed according to the customer's wishes. This may mean different packing materials, number of units or type of pallet. Each customer has their own individual requirements. Goods In carries out an inspection of all goods arriving at Sunfab. If any damage to goods is discovered, this is addressed immediately. Goods In is also responsible for dispatch, delivery inspection and receipt of all contract work delivered to Sunfab," concludes Morgan.