The exhibition with timber transportation in focus
9/27/2017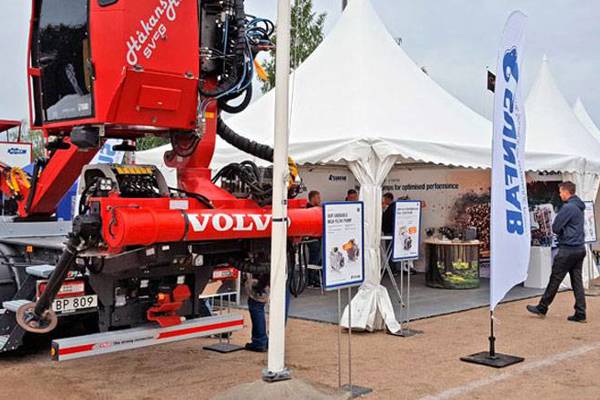 Every other year, in Ljusdal, located in the middle of one of the most forest dense regions in Sweden, an exhibition is held which for many in the forestry industry is seen as the most important meeting place. For Sunfab, which has many end-users in the sector, it is an obvious choice to exhibit.
Close dialogue with end customers
– The positive thing about Mittia is that it is aimed at just timber transport where we have many end-users. "We come into contact with many of our end-customers and get to know their views and wishes regarding application development and hydraulic requirements", says Per Sundin, Sales Manager for the Nordic Region at Sunfab.
Sunfab showed the SCM M2, SAP pumps and the two "heavyweights" SCPD 76/76 and SVH 130.
– "It is the market that controls the development of our products. We received many interesting visits to our booth about this", says Per Sundin.
Over 5,000 visitors
The Mittia exhibition in Ljusdal has mainly visitors from Sweden, but this year an increase of visitors from both Finland and Norway was noted. About 130 exhibitors were in place and one of the highlights was Scania's world premiere for the new forest car with a double-drive bogie. The fair was held on 18-19 August and, despite rainfall, had about 5,300 visitors.