SkogsElmia 2015
7/7/2015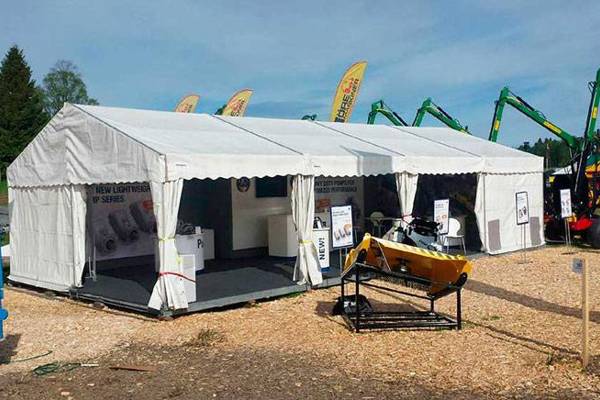 SkogsElmia, just to the south of Jönköping in Sweden, has grown to become one of the industry's most important trade fairs in Scandinavia. This year's fair was held on 4-6 June and attracted 26,168 visitors. Sunfab took part at the fair and displayed many of its most important products.
The SkogsElmia trade fair brings together people from the forestry sector from all over Northern Europe. 300 exhibitors were present at this year's trade fair, displaying everything from forestry machines to mobile sawmills and log splitters. Sunfab was also there, exhibiting products including the full range of SAP pumps and the two "heavyweights", SCPD 76/76 and SVH 130.
 Good response to the SAP range
"The positive thing for Sunfab about SkogsElmia is that we have the chance to meet many of our end customers. It also gives us a better view of the applications in which our products are used," explains Per Sundin, Sales Manager for the Nordic region at Sunfab. "We had plenty of interesting visits to our stand. It provided us with both good contacts and ideas for how we can tackle the market in order to improve our sales to forestry contractors."
"During this year's fair we put the spotlight on our new full range of SAP pumps. It was received with great interest among both industry colleagues and customers. Our two "forest heavyweights", SCPD 76/76 and SVH 130, were well received too. We were also asked lots of questions about SCM motors and other pumps that we had with us. To summarise, this made it one of our best forestry trade fairs ever," concludes a satisfied Per Sundin.