Sunfab World Conference 2017 with many international guests
9/27/2017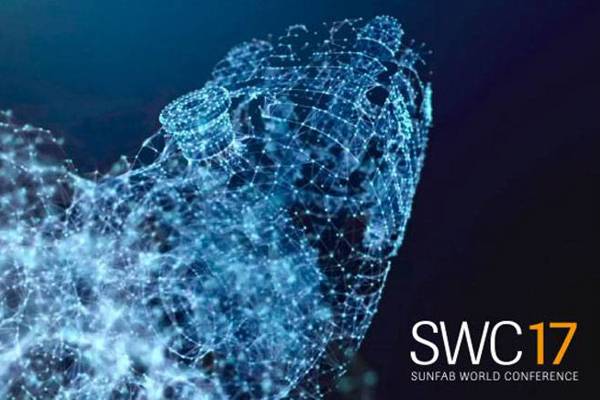 Sunfab World Conference was held on 12-13 of September and was attended by around 60 participants. Invited were Sunfab's distributors and subsidiaries from around the world.
On the 12-13 September, Sunfab arranged an international conference in Hudiksvall for Sunfab's distributors and its own subsidiaries. The conference is held every other year and is called Sunfab World Conference (SWC). This year's edition of SWC saw about 60 people from 17 countries.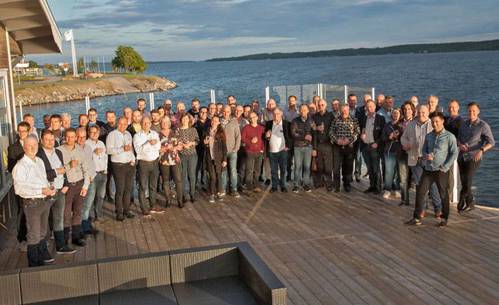 Information and training
The first day of SWC focused entirely on information and training. After a joint presentation, including the new hydraulic motor SAM DIN was presented, the participants were divided into three groups. They then alternated between various speakers who informed them about Sunfab's hydraulic pumps, hydraulic motors and hydraulic systems. After lunch, the participants had a choice between two different workshops. One had a focus on "sales / market" and another "aftermarket / service". Those who chose "aftermarket / service" were relocated to Sunfab's factory where information was mixed with practical moments.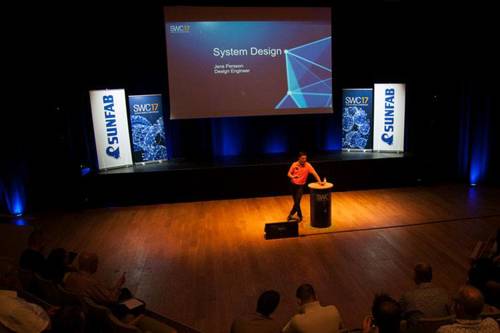 App with unique features
The first conference day ended with information from the Marketing Department. They presented a brand new mobile app - Sunfab Service Support. The app contains Sunfab's installation and service instructions as well as service messages and contact information for Tech Support. The app also shows how to replace a shaft seal and change the direction of rotation of the SAP pump, either as a movie or as Augmented Reality (AR). The uniqueness of Augmented Reality is that a 3D animation appears live on a physical surface through the phone's screen, allowing you to choose whether to zoom in at any detail or look at another angle when the animation is displayed in 360 °.
Different applications
The second day of the SWC began with a lecture by Daniel Petersen from Scania. He told of Scania's future projects and their current model program for PTO, engines and transmissions. After that, all participants were taken to Sunfab's factory where a large number of applications using the company's products were demonstrated "live". After a closing lunch, many of the participants chose to accompany a guided tour of the factory.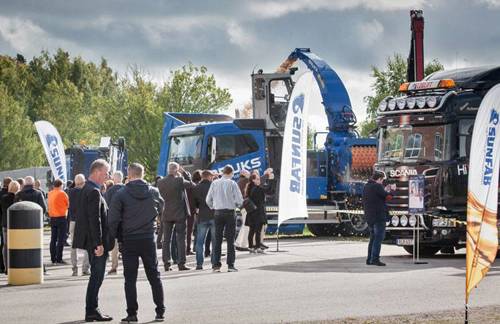 The personal meetings are important
- SWC gives us a unique opportunity to both inform and train our distributors and our own organization, says Per Olof Ohlsson, Sales and Marketing Director at Sunfab. It's something we value very much. In addition, the personal meeting is important. As a distributor, you often have contact with many different departments at Sunfab. Now there is a chance to meet the different contacts and get to know them face to face. We have received a lot of positive feedback from the participants at this year's conference, so now we are looking forward to 2019 when we arrange the Sunfab World Conference next time, concludes a satisfied Per Olof Ohlsson.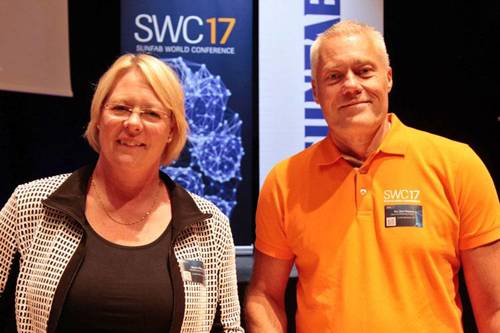 Marie Nilsson, CEO, Sunfab and Per Olof Ohlsson, Sales and Marketing Director at Sunfab, were both very pleased with the outcome of the conference.